The service
You can now talk with Coach Christian Thibaudeau and pick his brain on any topic related to training, Neurotyping, nutrition, and supplementation. Whether you want help with your own training, are a coach looking for a resource to help you fix some of your clients' problems or are someone who is passionate about training, he can help you find the best approach.
$199,99 / Hour
*Please note, that the Skype session can also be done in French.
Overview
Whether you are someone who trains, or a trainer yourself, this service can help you:
Solve training or nutrition related problems
Identify the possible reasons for lack of progress, learn how to address the issue and develop a corrective strategy
Brainstorm with Coach Thibaudeau to develop strategies to better serve your clients
Discuss and review specific cases and develop an action plan
…and much more!
What does the service include?
A 1-hour Online consult session
FAQ
Does it work on another platform?

This service is offered on the Skype platform. You will need the Skype application as well as a high-speed internet connection.

Can I get coached via this service?

Our online coaching packages offer a variety of services to meet your need. The Skype service is an additional tool to help support you.

What time zone are Skype calls scheduled in?

The Thibarmy squad resides in Eastern Canada, and as such, calls will be scheduled in EST.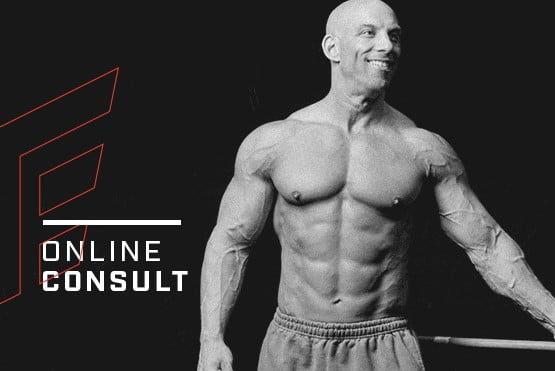 Christian Thibaudeau
Christian Thibaudeau has a Bachelor's degree in Exercise Science from the UQTR and has been involved in strength coaching for over 20 years. He has published five training-related books. He has also authored over 400 articles and about as many educational videos. He has worked with athletes from 28 sports, including Olympians, pro athletes, pro bodybuilders and natural champions. He himself has competed in baseball, football, rugby, golf, Olympic lifting and bodybuilding. He is known as a generalist who uses tools from all the types of training to solve individual problems efficiently.