The service
Our Online Consult service in (P)Rehabilitation and Movement Optimization offers you guidance to improve the body's resilience and robustness. This service will help you apply a comprehensive functional training approach, rooted in clinical strategies and geared towards prevention and performance.
Are you a coach/trainer? This service can be particularly useful in reviewing specific cases to help you develop an action plan. We can likely anticipate 2-3 case reviews per 1-hour consultation.
$99,99 / Hour
Overview
This service can help you:
Identify strategies to improve overall mobility, stability and performance
Identify sources of hypofunction/dysfunction/maladaptation that can contribute to pain or painful syndromes/movements and implement corrective strategies
Strategize around assessment and corrective exercise prescription
Identify obstacles to optimal interventions and implement strategies to overcome them
Discuss and review specific cases and develop an action plan
…and much more!
What does the service include?
A 1-hour Online consult session
FAQ
Does it work on another platform?

 

This service is offered on the Skye platform. You will need the Skype application as well as a high-speed internet connection.

Can I get coached via this service?

Our online coaching packages offer a variety of services to meet your need. The Skype services are an additional tool to help support you.

What time zone are Skype calls scheduled in?

The Thibarmy squad resides in Eastern Canada, and as such, calls will be scheduled in EST.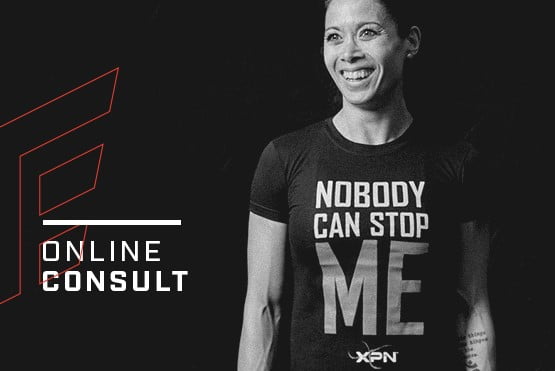 Mai-Linh Dovan
Mai-Linh Dovan holds a Specialization Bachelor's in Athletic Therapy and a Masters' degree in Exercise Science from Concordia University, where she worked in collaboration with the Department of Psychology and the Centre for Research in Human Development (CRDH). Combining close to 20 years of experience in the clinical and strength and conditioning fields, Mai-Linh has developed a unique approach in functional rehabilitation applied to training. She continues to work with health care providers to bridge the gap between clinical rehabilitation and a long-term return to activity. She is the provider of our Movement Optimization Specialist Course, in which she introduces T.O.S.S., a Training Optimization Support Strategy for (p)rehabilitation and performance optimization.